Project name: The cooling plan of Xi'an Metro Station
Product model: MAB18-IQ/1
Part of Xi'an Metro Station Line 3 is an elevated station on the ground. Taking Xianghuwan Station as an example, it is an elevated three-story island station with an outdoor platform layer on the third floor above ground and without central air conditioning, resulting in extremely high temperature. The heat generated by the state equipment and trains when stopping at the platform are both high, and there are a large number of passengers, so the weather is hot and the sun is scorching and the waiting area is also unbearably stuffy in summer. For this reason, these problems are taken into full consideration when Xi'an Metro Station is being built, and a ventilation and cooling plan has been made in advance.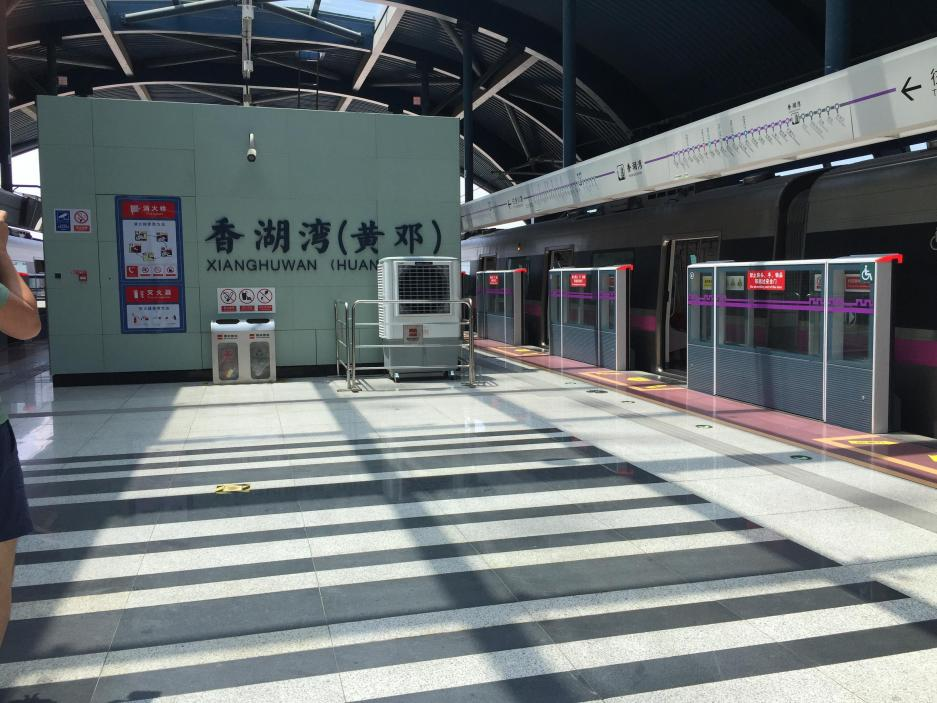 According to the actual situations of the metro station, OUBER provided a plan to use mobile air coolers for fixed-point cooling. The metro station is arranged with multiple MAB18-IQ/1 mobile air coolers for cooling. The maximum airflow of this MAB18-IQ/1 mobile air cooler is 18000m3/h with 50-speed regulation, an ultra long blowing distance of 24m and wide angle placement, providing a comfortable waiting area for passengers.
Compared with the same cooling effect, MAB18-IQ/1 air cooler is even more electricity saving than a fan. It is suitable for the ventilation and cooling needs throughout the year with 50 speed variable frequency speed regulation. The electricity consumption is low at low speed, and It is an excellent product for environmental protection and energy saving.
OUBER is a factory brand of OUBER Air Cooler & Ventilation Co., Ltd in Shunde District, Foshan City. Established in 2005, OUBER specializes in evaporative air cooler. It is located in Shunde, Foshan, Guangdong Province. The company adheres to the ISO9001 quality management system, and the products have passed domestic and international certification, such as EU CE, China CCC etc.. Adhering to good quality, we are your trustworthy ventilation and cooling partner.
Domestic inquiry: 0757-23623063
Foreign trade inquiry: Tel:+86-275-23623068
Email:aircooler@ouber.com
Please let's know your enquiry and we'll reply you within 24 hours



© OUBER Air Cooler & Ventilation Co., Ltd., 2005 ~ 2023. All rights reserved.
This website is the only official website of OUBER Air Cooler & Ventilation Co., Ltd.