Project name: The cooling plan of Brazilian shopping mall and its underground parking lot
Product model: FAD23-IQ
The underground parking lot and underground business format of this shopping mall are integrated in a creative way, making it convenient for people to get off the car to browse shops along the street and enjoy delicious food. However, at the same time, the air in the underground parking lot of the mall is cloudy all the year round with poor ventilation and unbearable stuffiness. If there are many cars in the parking lot and car exhaust accumulates, this situation is even more obvious. Although electric fans are installed in the parking lot for cooling, the effect is not particularly significant and can only serve for a small area. Entering the underground parking lot in hot weather, it still gives the feeling of having a sauna.
In order to provide a more comfortable and thoughtful shopping experience, the shopping mall must make improvements in ventilation and cooling for underground business. Based on the cooling needs of the customer, OUBER provided an overall cooling plan.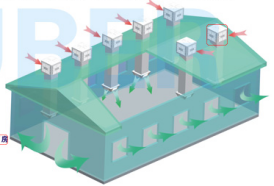 OUBER adopts fixed type air cooler FAD23-IQ, together with four-side air outlets, effectively delivering cold air to different directions. The maximum airflow of this OUBER fixed type air cooler is 23000m3/h and each unit covers an area of 120-150㎡. Each unit only uses 1kWh of electricity per hour. Compare with traditional air conditioners, it has the advantages of low investment, low energy consumption and good energy efficiency. Additionally, it can enhance the ventilation, and discharge exhaust gas from shopping space. OUBER's products are easy to operate, intelligent and automated, the operating mode and status of the equipment are clear at a glance, ensuring safe use.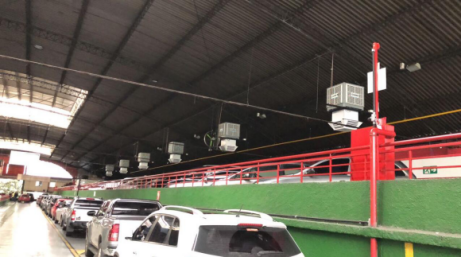 OUBER's products utilize the potential of nature to evaporate and absorb heat to cool the air. In high humidity environment, the cooling range is generally 4-6℃, while in dry environment, the cooling range is generally 6-10℃, which increases the oxygen content of air, purifies the air, regulates humidity and results in good ventilation and cooling effect. The electricity consumption of OUBER FAD23-IQ fixed type air cooler is just 1.3kW and its airflow is 23000m3/h, which can provide a cooling effect for 120-150㎡. Compared with the same cooling effect, it is even more electricity saving than a fan. It is suitable for the ventilation and cooling needs throughout the year with 50 speed variable frequency speed regulation. The electricity consumption is low at low speed, and It is an excellent product for environmental protection and energy saving.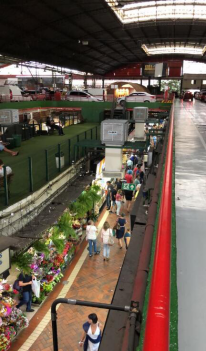 OUBER is a factory brand of OUBER Air Cooler & Ventilation Co., Ltd in Shunde District, Foshan City. Established in 2005, OUBER specializes in evaporative air cooler. It is located in Shunde, Foshan, Guangdong Province. The company adheres to the ISO9001 quality management system, and the products have passed domestic and international certification, such as EU CE, China CCC etc.. Adhering to good quality, we are your trustworthy ventilation and cooling partner.
Domestic inquiry: 0757-23623063
Foreign trade inquiry: Tel:+86-275-23623068
Email:aircooler@ouber.com
Please let's know your enquiry and we'll reply you within 24 hours



© OUBER Air Cooler & Ventilation Co., Ltd., 2005 ~ 2023. All rights reserved.
This website is the only official website of OUBER Air Cooler & Ventilation Co., Ltd.