Project name: The cooling plan of DTC Hardware factory
Product model: FAU25-IQ
Guangdong Dongtai Hardware Precision Manufacturing Co., Ltd (abbreviated as DTC Hardware), is a furniture hardware manufacturer that integrates research, development and manufacturing. The DTC brand of the company is internationally renowned, and its comprehensive strength ranks among the top 3 in the world's home hardware industry.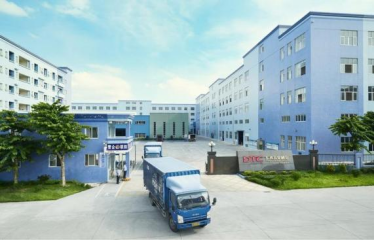 The factory of DTC Hardware is modern industrial factory, so OUBER provided the fixed-point cooling plan for DTC Hardware. 1.5kW fixed type air coolers FAU25-IQ are used with air ducts introduced from the window, and an air outlet is set above the employees' workstation to ensure evenly cool at each workstation, providing a comfortable and cool working environment for the employees. In Guangdong area, hot weather can easily breed mosquitoes, so mosquito nets are added for customers to prevent mosquitoes from affecting the working environment.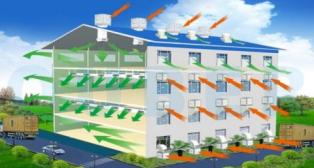 FAU25-IQ fixed type air cooler is easy to use and maintain in long service life with 25000m³/h airflow, 50-speed regulation and automatic water adding and cleaning functions. The required cooling area is installed with air coolers from the side of the building. The cold air is sent out through elbows and ducts from the single side air outlet, evenly distributing the airflow to each workstation. The electricity consumption of OUBER FAU25-IQ fixed type air cooler is just 1.5kW and its airflow is 25000m3/h, which can provide a cooling effect for 150-175㎡. Compared with the same cooling effect, it is even more electricity saving than a fan. It is suitable for the ventilation and cooling needs throughout the year with 50 speed variable frequency speed regulation. The electricity consumption is low at low speed, and It is an excellent product for environmental protection and energy saving.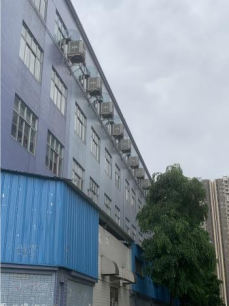 OUBER is a factory brand of OUBER Air Cooler & Ventilation Co., Ltd in Shunde District, Foshan City. Established in 2005, OUBER specializes in evaporative air cooler. It is located in Shunde, Foshan, Guangdong Province. The company adheres to the ISO9001 quality management system, and the products have passed domestic and international certification, such as EU CE, China CCC etc.. Adhering to good quality, we are your trustworthy ventilation and cooling partner.
Domestic inquiry: 0757-23623063
Foreign trade inquiry: Tel:+86-275-23623068
Email:aircooler@ouber.com
Please let's know your enquiry and we'll reply you within 24 hours



© OUBER Air Cooler & Ventilation Co., Ltd., 2005 ~ 2023. All rights reserved.
This website is the only official website of OUBER Air Cooler & Ventilation Co., Ltd.